Eight-Year-Old Who Dresses Up As a Different... →
keiren-smith: From Jezebel, "Eight-year-old Stella Ehrhart decides what to wear each day by looking through her book,100 Most Important Women of the 20th Century, and picking a different notable female historical figure. Recent selections include Billie Holiday (black dress, red tissue-paper flower), Grace Kelly (pink satin lace), and Burmese opposition leader Aung San Suu Kyi. (Girl knows how...
4 tags
Why Gender History is Important (Asshole) →
historicity-was-already-taken: This weekend I was schmoozing at an event when some guy asked me what kind of history I study. I said "I'm currently researching the role of gender in Jewish emigration out of the Third Reich," and he replied "oh you just threw gender in there for fun, huh?" and shot me what he clearly thought to be a charming smile. The reality is that most of our understandings...
4 tags
4 tags
death-by-avengers: You know the Big Bang Theory episode where Sheldon adopts all those cats and names them after scientists who were part of the Manhattan Project WHERE IS THE "HOWARD STARK" CAT SHELDON WHERE Serious question, though: where were the Leona Woods and Chien-Shiung Wu cats?  Or the later-Nobel Laureate Maria Goeppert-Mayer? Loads of women scientists were involved in the...
4 tags
6 tags
1 tag
9 tags
"Women invented all the core technologies that made civilization possible. This..."
– from a post by Reclusive Leftist on women's erasure in history.  her comments relate specifically to an article by the NYT thanking "the men" who invented modern technology, but pick absolutely any academic field of study, and women's contributions are minimized, if not outright ignored. ...
7 tags
1 tag
1 tag
Hi New Followers!
I've had lots of new followers since my last real update, but being featured by Sadie Magazine was the final kick I needed to get back to this. Here's a quick rundown of the philosophy behind this blog: Women's achievements tend to go, not necessarily unmentioned, but uncredited in the history books.  Women have always been doing awesome stuff, much of which we couldn't...
6 tags
Feminist tumblr of the day: Awesome Stuff Women... →
sadiemagazine: Because women have done more in the past 10,000 years than just pop out babies and make sandwiches. Thanks for the rec, Sadie!  I promise to update this tumblr more :D
5 tags
3 tags
"When a man gives his opinion he's a man. When a woman gives her opinion she's a..."
– Bette Davis, the original HBIC. Happy Birthday Bette! (via sexisbeautiful) BOSSED UP (via stefi-leekx)
4 tags
4 tags
6 tags
5 tags
6 tags
1 tag
Five Fascinating Latinas for Women's History Month →
sheiswolf asked: LOVE the new layout!
5 tags
5 tags
1 tag
6 tags
7 tags
6 tags
Anonymous asked: Awww... kinda hate to hear about the name change. I hope u dont censor things for the sake of the kiddies. I dont really subscribe to the school of thought of "protecting the innocents." I thinks its a bit demeaning to their intellect to say that kids arent ready for certain pieces of info. Just a word of caution... and encouragement! Love ur blog!!!
Name Change!
So, it's been pointed out to me that this blog could be a great resource for younger people. And I very much agree.  So I have changed the potentially offensive original name to Awesome Stuff Women Did (and have changed the URL as well).  Just so's you know when you want to refer people over here!
6 tags
9 tags
6 tags
9 tags
6 tags
6 tags
7 tags
7 tags
sunisup asked: Regarding your request for women of color: would you like suggestions or full submissions?
WANTED: Awesome Women From Around The World!
Specifically, I'm looking for women of color and non-Europeans/Americans.  I'm going through this blog and finding  that, despite my best some efforts, ASWD still overwhelmingly features USians and/or white people.  So, I'd like some balance.  Erasure of the accomplishments people of color often goes hand-in-hand with erasure of women.  I've got a few African-Americans on...
7 tags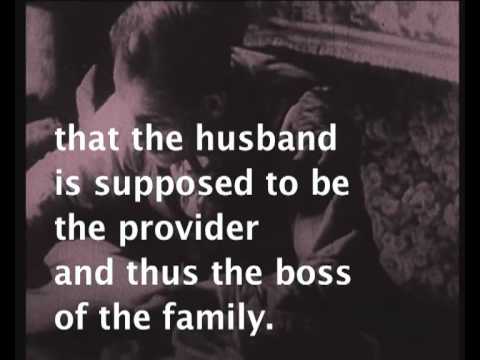 9 tags
8 tags
5 tags
6 tags
6 tags
6 tags
7 tags